Getting excited about wood photography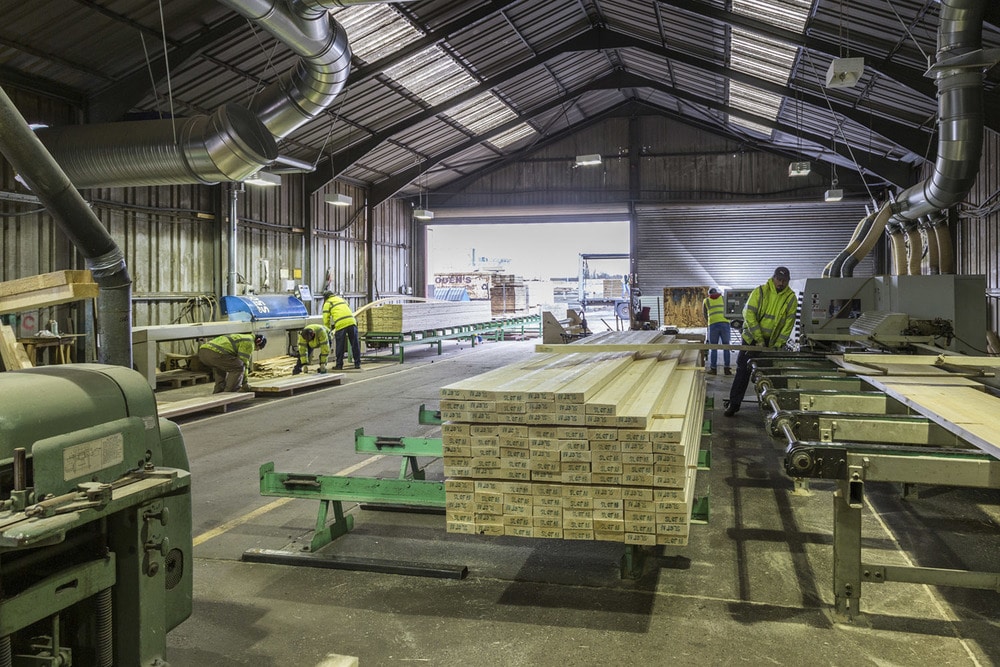 About wood photography
I often get work via referrals so when I was approached to undertake a commercial shoot which involved photographing a local timber yard, GE Robinson, for a new website, I thought yeah – that'd be fun…
With anything photoshoots like this, you have to be aware that they are an operational business so being able to turn up with models, stylists and so on just isn't going to happen. But to be honest I don't think that should happen. Commercial business premises, particularly those which serve the construction industry, are real. They're not clean or shiny, and they're generally a bit untidy and dirty. But that's what make the photoshoots, such as this one for wood photography, more interesting. Trying to capture these business doing what they do, in real time is why I get commissioned. The brief was to capture working processes, the overall operation, people and some products they produced.
I started the work with a recce in Salford in December – on one of the few dry days we had! Once I'd been taken around the yard i was able to plan a rough strategy based on the wishlist I had been provided with, so come the actual shoot I would be working as efficiently as possible. I made the most on the rustic cutting sheds with my portable lighting as well, ensuing I could get in a out without stopping production.
All in all the shoot took a day and a half in Salford and a day in Walsall at their other main branch.
With anything like this, it's important to ensure the client was happy with the photography and that they answered the brief.
[/et_pb_text][/et_pb_column][/et_pb_row][/et_pb_section]