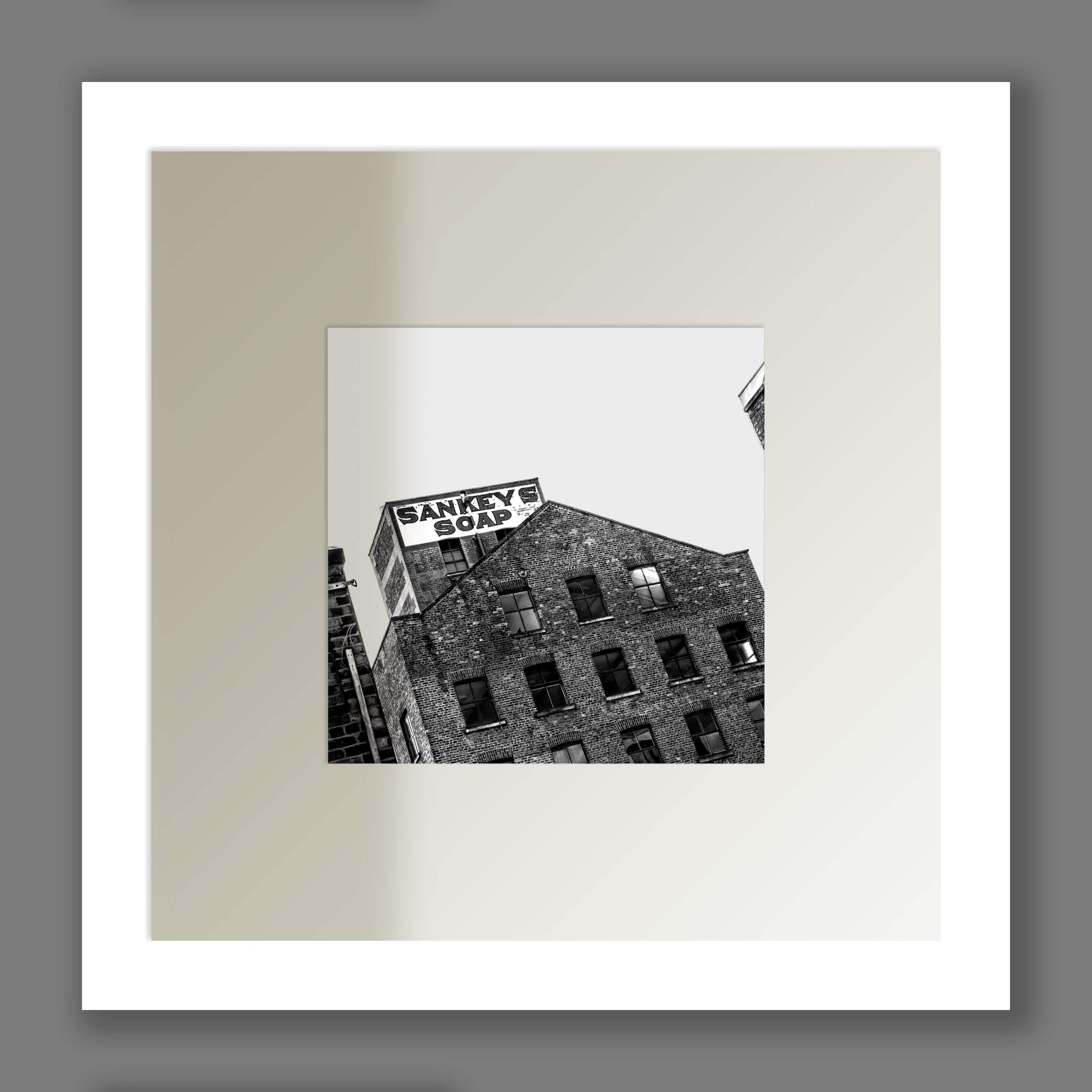 Sankey's Soap Print | Micro Manchester Series
£25 – £45
New series of Micro Manchester Landscapes. Well known and not so well known mini details of the city centre spotted on my walks with my camera.
This black & white print is of Sankey's Soap. Sankey's first opened its doors in Manchester as Sankey's Soap in June 1994. It was so-called Sankeys Soap due to its residence inside Beehive Mill, Ancoats which once was used to manufacture soap. It now forms part of a global franchise with clubs in New York and Ibiza. The Manchester club recently closed.
Micro Manchester comes as a framed print roughly sized 25cm square in a choice of white or black frame.
We have two types of frames available.
1. Standards – 'off the shelf'
2. Premium – bespoke made to order wooden frames with glass.
Frame images are for illustrative purposes only.
Please allow up to 7 days for delivery. Custom sizes are available but may take longer to produce – get in touch here.
Please note: This preview is for illustration purposes only. Actual frame & print sizes may vary from preview.