GE Robinson location photography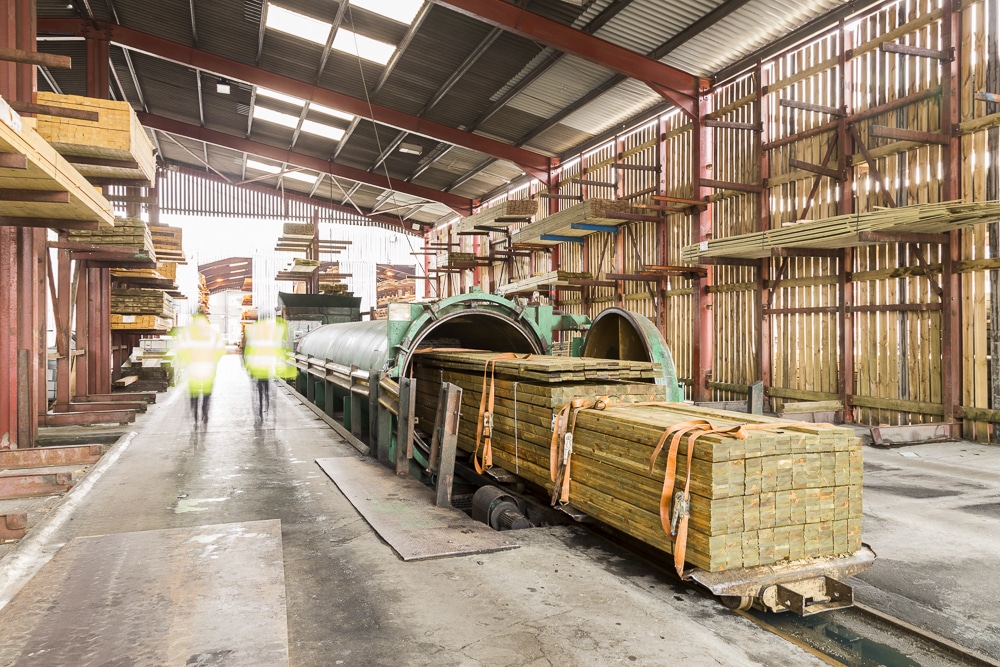 Next up: a GE Robinson location photography shoot. In essence, a timber yard that operates out of several branches across the UK. I was referred via a design agency in Northern Ireland who had been commissioned by the parent company Haldane Fisher to design and build a new website for GE Robinson.
GE Robinson location photography as a result of a referral
A lot of my work comes via referrals so I am always rather pleased to get approached to undertake a commercial shoot which involved photographing the timber yard in Salford for the new website for GE Robinson.
The challenge around shooting in a business environment, especially one like a this means you have to be aware that they are an operational business, so being able to turn up with models, stylists and so on just isn't going to happen. You also have to ensure you follow their strict health and safety rules!
But I actually enjoy this type of photoshoot. Commercial business premises, particularly those which serve the construction industry are real. They're not clean or shiny. They're generally a bit untidy and dirty.
Trying to capture these businesses doing what they do, in real-time, is why I get commissioned. The brief was to capture working processes, the overall operation, people and some products they produced.