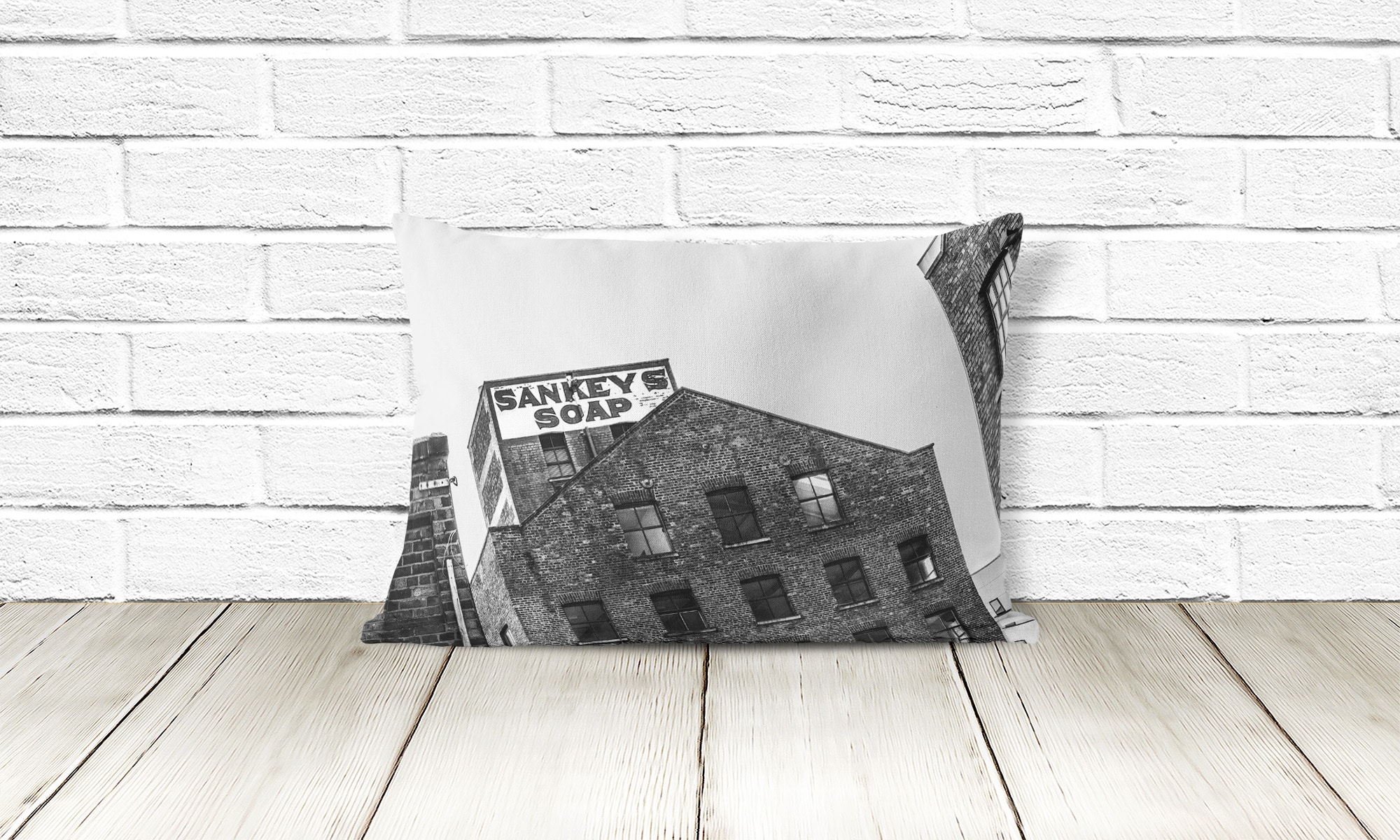 Sankey's Soap Cushion
£20
Sankey's started life as a soap factory before becoming an iconic nightclub.
Produced in partnership with another Manchester business, our cushions use the latest digital printing technology to apply the design onto a crisp white 100% cotton twill front, backed with a grey faux suede, finished with a concealed zip they make the perfect addition to any home or office space.
• Anti allergy Polyester inner cushion.
• Soft touch charcoal fabric with concealed zip.
• Handmade in Manchester.
• Approximately 8'x 12′ rectangle.
Please allow up to 7 days for delivery.
Out of stock
Please note: This preview is for illustration purposes only. Actual frame & print sizes may vary from preview.