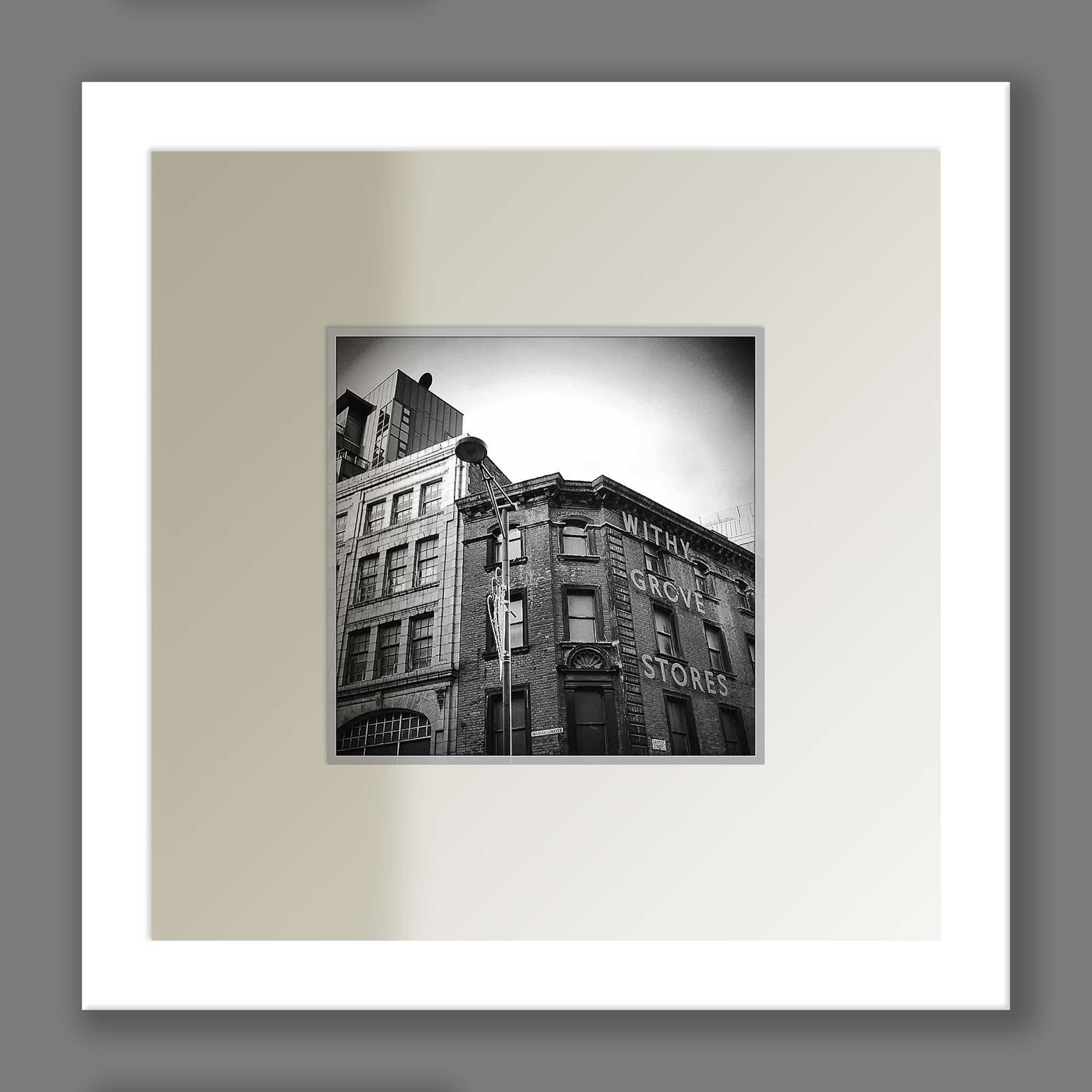 Black and White Withy Grove Stores | Micro Manchester Series
£25 – £45
New series of Micro Manchester Landscapes. Well known and not so well known mini details of the city centre spotted on my walks with my camera.
This print captures one of the few surviving relics of the past in this rapidly modernising part of town. On the corner of Withy Grove and Dantzic St, the giant Stores signage is sandwiched between The Arndale and The Printworks.
Micro Manchester comes as a framed print roughly  25x25cm square black or white frame with a mount included.
We have two types of frames available.
1. Standards – 'off the shelf' frame
2. Premium – bespoke made to order wooden frames with glass.
Frame images are for illustrative purposes only.
Please allow up to 7 days for delivery. Custom sizes are available but may take longer to produce – get in touch here.
Please note: This preview is for illustration purposes only. Actual frame & print sizes may vary from preview.