Exhibitions, PR, Media and my TV debut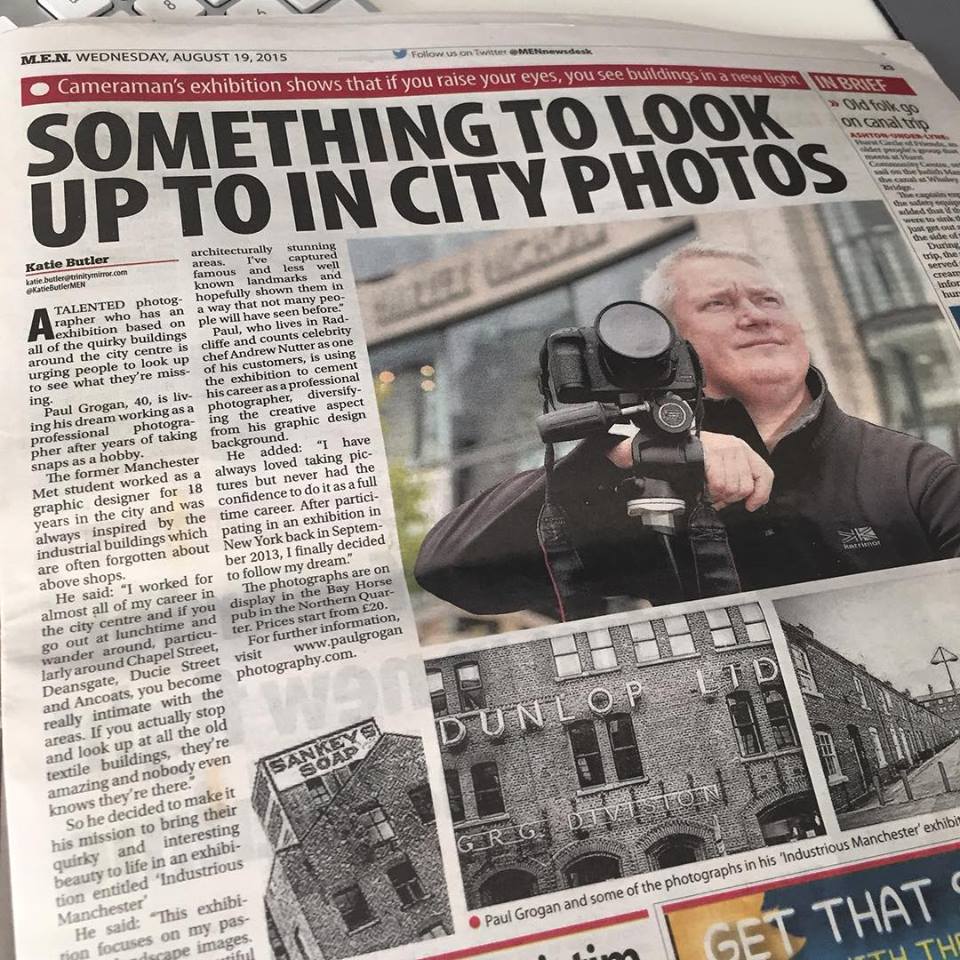 It's been a few weeks since my last post. This is mainly down to not having enough time to blog. Anyway, enough of the excuses… I thought I write today's blog about my Industrious Manchester exhibition that is still one at the great Bay Horse Pub on Thomas Street in Manchester. This exhibition focuses on my Manchester landscape photography, some old and some new images taken over the last few months and features 16 limited edition landscape photographs of Manchester.
The Manchester landscape
I love photographing Manchester. Especially the less obvious urban landscapes that captures the industrious essence from the past and present that Manchester is made of.
The opening night took place on the 30th July and I was delighted to have the Cupids (formally the Gramotones) play a set for me, supported by the excellent Martin Brew DJing through the night.
Despite the fact that Manchester seemed to be hosting a lot of events that night, we had a decent turn out over the course of the night, especially given it was a Thursday night, and it was great to meet everyone and see some familiar faces.
Moreover, the groundswell of exposure I have gained from the exhibition has been great. A full page article in the Manchester Evening News, my TV debut on That's Manchester, plus a host of other mentions on great Manchester websites such as Now Then Magazine, Mancunian Matters, and About Manchester. A large part of this was down to the amazing Becky Roberts PR.
I would like to take this opportunity once again to thanks Yvonne and Nicki at the Bay Horse. I'm incredibly grateful to them for giving me this platform to showcase my work.
The exhibition runs until the start of October and you can buy prints from the Bay Horse or online here.
Since the exhibition started I have been approached to by Better Things to donate a piece of work for their The Tiny Manchester Art Exhibition alongside another great Manchester artist Mancsy. which starts on the 5th October, plus I'll be ivovled in the Manchester Curious Festival from the 1st October 2015 at the Old Granada Studios. So Busy times ahead!
In the meantime, please keep checking back. I'm always adding new landscape photographs to my catalogue.
It's hard to believe that these streets were build to improve the living conditions in the Ancoats area in Manchester.
This is very weird…
[/et_pb_text][/et_pb_column][/et_pb_row][/et_pb_section]